Description
Painting Palette: Your own ideal paint set is easy to create with these empty watercolor pans and tins.

Watercolor Tin: Sturdy, reusable, and feature a black enamel exterior and white enamel interior with foldout palette wells.

Half Pans: Empty watercolor paint pans, suit for metal watercolor tins, measures 2.0cm x 1.7cm x 1.0cm. capacity: 1.8 ml, white plastic.

Palette Dimension: The size of this box is wonderful and just fits in your hand, 21.5cm long x 11.0cm wide x 2.0cm high.

Easy Clean: It has a great finish on the mixing area. It's very easy to wipe clean, if you have watercolor or gouache tubes and want portability, get this.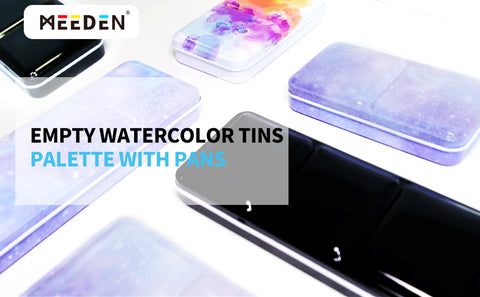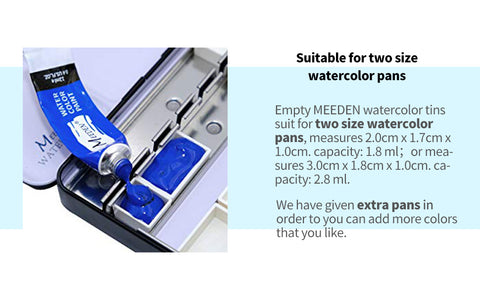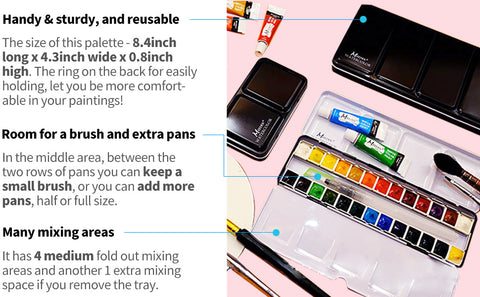 Payment & Security
Your payment information is processed securely. We do not store credit card details nor have access to your credit card information.