Description
Our pure squirrel hair brush is of the highest quality, holds a large volume of water and releases color with perfect control, which makes it excellent for mop and wash techniques.

Secured with four high quality aluminum crimped ferrules, the paint brush is so durable and will not shed, loosen and fall apart, let you focus more on art.

Unique point of the high quality mop brush allows for full strokes across the paper, while coming back to a perfect point, ideal for watercolors, gouache, illustration, animation and rendering.

The brushes are kept in an elegant black gift box, which is convenient to store and carry, a perfect gift for your kids, friends, beginners, artists or anyone who have fun in painting.

100% RISK FREE PURCHASE: If you are not satisfied with MEEDEN paint Brushes Set, we're very happy to either provide a no-questions-asked Refund or Replacement Key Product Features.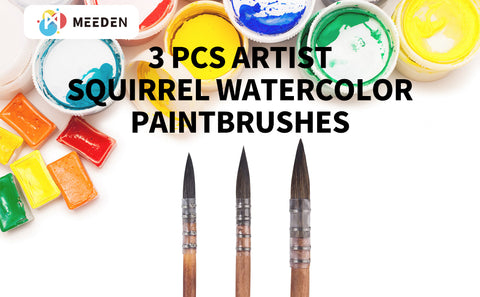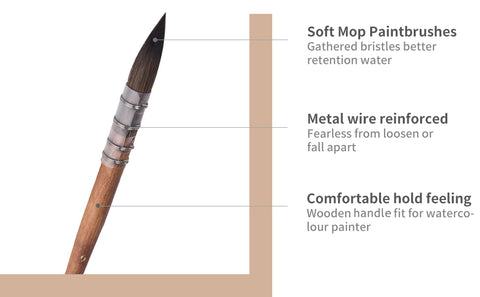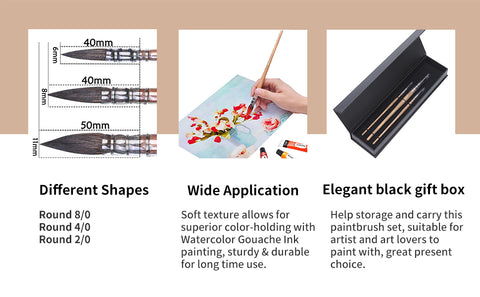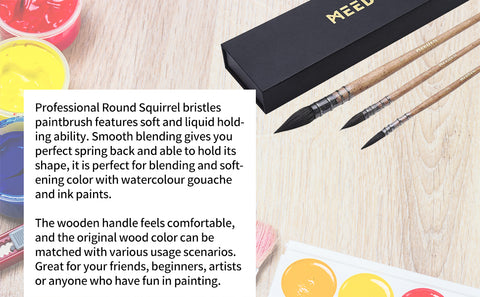 Payment & Security
Your payment information is processed securely. We do not store credit card details nor have access to your credit card information.