Description
WHAT'S INSIDE: 1 x aluminum easel, 24 x 120ml acrylic paints, 10 x artist-grade paintbrushes, 20 x disposable palette sheets, 1 x transparent oval-shaped acrylic palette,10 x 9"x12" canvas sheets, 2 x 11''x14'' stretched canvases & 6 x canvas panels, 2 x stainless steel palette knives.
DURABLE TABLETOP EASEL: Made of quality aluminum, plus a tripod structure, built only to last in long-term use. The easel weighs only 1LB but can sturdily hold canvas 21'' in height so that you can bring it anywhere - an afternoon backyard field painting or an improvisation on a narrow workspace.
HEAVY BODY ACRYLIC PAINTS: 12 basic colors feature highly pigmented with a satin finish, quick-dry, and always keep the figure up as oil paints do. 6 metallic paints offer rich, glossy, and metal-like hues. 6 fluorescents provide a neon atmosphere and high saturation in your paintings.
ONE SET COVERS ALL NEEDS: 8(stretched or paneled) canvases for you to create serious artwork, and a 10-sheet canvas pad can be implemented for some exercises. The brush set has been updated inside-out from an artistic package to high-tech brush hair. 20-sheet disposable palette pad and a solid transparent palette are available. We have all other accessories, such as a pencil or its sharpener, for you.
MEEDEN for ULTIMATE SATISFACTION: MEEDEN is more like a family with hundreds of members wholly dedicated to helping you succeed in your artistic endeavors through high-quality, unique art supplies. And like a family, we stick together, and if anything goes south, you can always rely on MEEDEN, through thick and thin - give us a little sign - a mail, a call, or a message.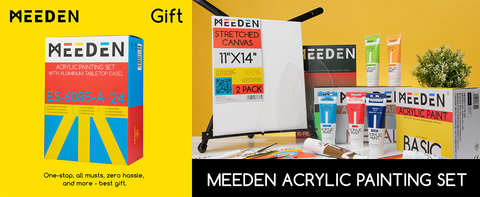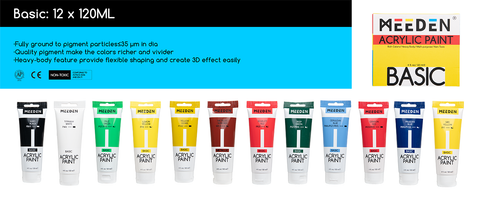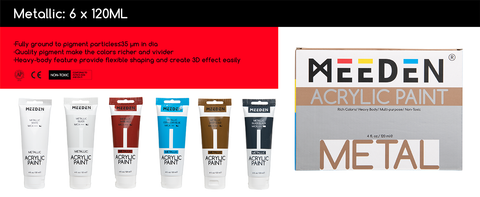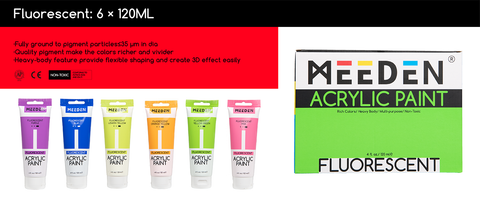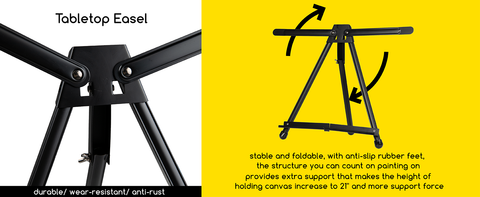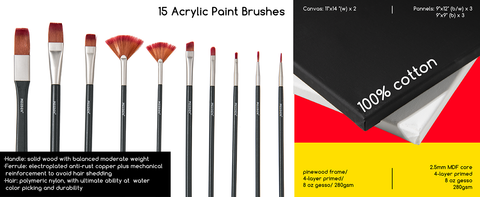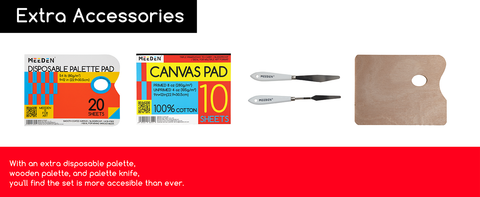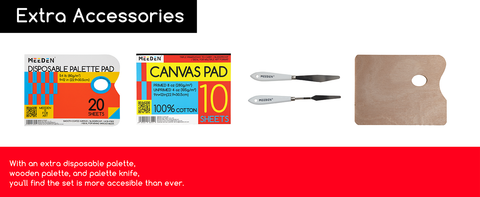 Payment & Security
Your payment information is processed securely. We do not store credit card details nor have access to your credit card information.