Description
STURDY AND WASHABLE - Made from premium handle glazed pure white porcelain. Heavyweight, extra-durable, double-thick.

PLENTY OF ROOM - 8 paint wells surround the outer edge, while One mixing areas in the center keep your color ranges neatly separated.

HEAVYWEIGHT - This heavyweight palette doesn't slide around during use, allowing artists to focus on their craft. Its smooth, porcelain surface helps to maintain paint moisture.

EASY TO CLEAN - Pure white smooth surface makes it easy to cleaning and mixing and makes colors come alive.

WIDELY USE - Ideal for watercolor, gouache, acrylic, oil, tempera painting. Great for studio painting, craft projects, painting projects and parties.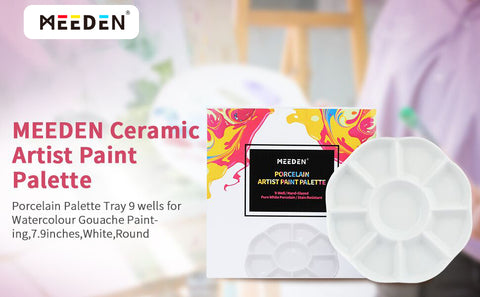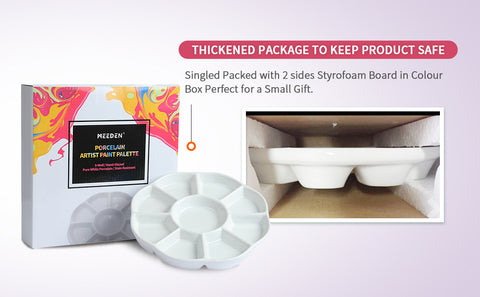 Payment & Security
Your payment information is processed securely. We do not store credit card details nor have access to your credit card information.